The Exchange team have been working very hard to develop the feature set of modern public folders. Exchange 2013 CU8 added multiple scale increases. In addition, CU8 also added a feature to allow viewing modern public folders in Exchange 2013 OWA. Calendar and Contact Modern Public Folders favourites added in Outlook are now accessible in OWA
Let's take a peek at how to add them to OWA as there are a couple of steps that must be completed.
Environment Background
This lab is a brand new Exchange 2013 organisation. It was deployed with Exchange 2013 CU8. Two multirole servers are present. Modern public folders were deployed as discussed in Set up public folders in a new organization on TechNet. The default Outlook 2013 view does not show public folders. Note in the below image that the focus is on the Mail section along the bottom, and no public folders are visible in the navigation tree.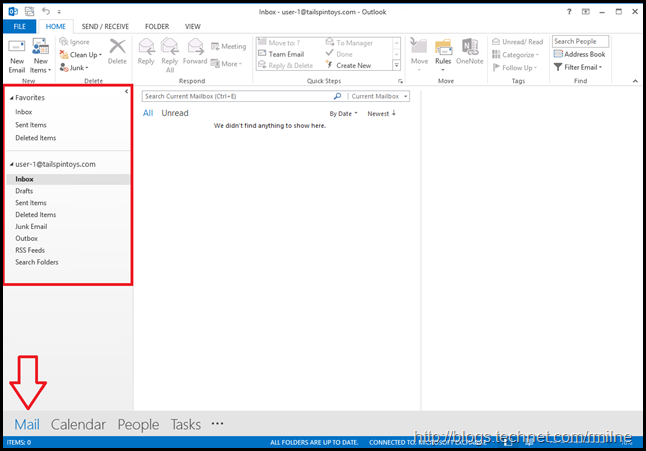 We need to click the … section, and chose to view folders. Ctrl + 6 is the handy keyboard shortcut to do the same!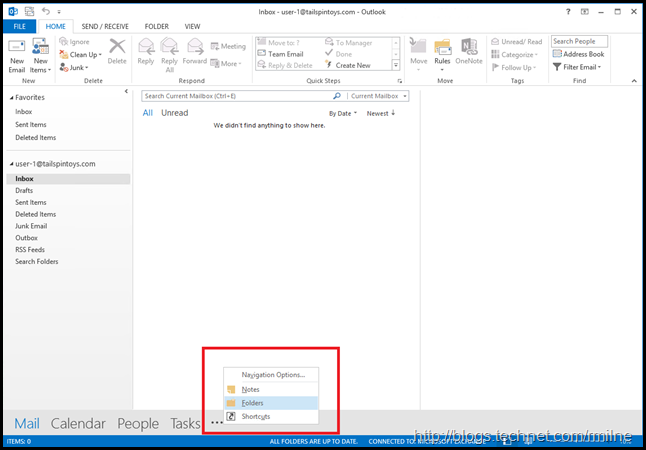 Yay! Public folders are now visible in the tree.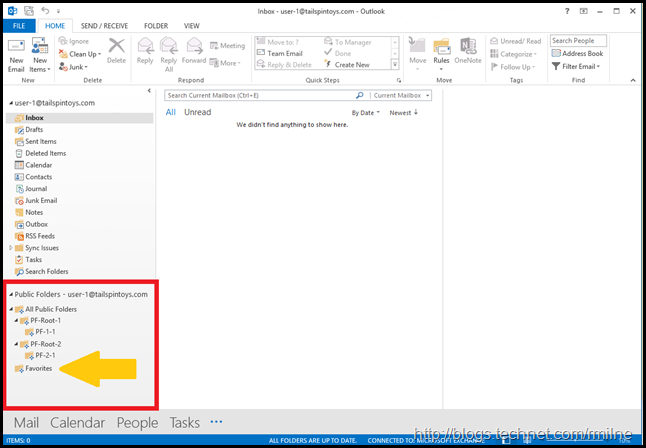 For reference multiple types of public folders can be created. This can be summarised as:
mail and post items

contacts

InfoPath forms

Journal

Notes

tasks

calendar items
One of each was added, and we can now see the newly added public folders in Outlook.
All good you say, but how to make them visible in OWA?
Favourite Things…
For each public folder that we want to view in OWA, we need to first mark it as a favourite using Outlook and then visit the folder at least once. When right clicking upon the public folder, the Add To Favorites shortcut is available as highlighted below.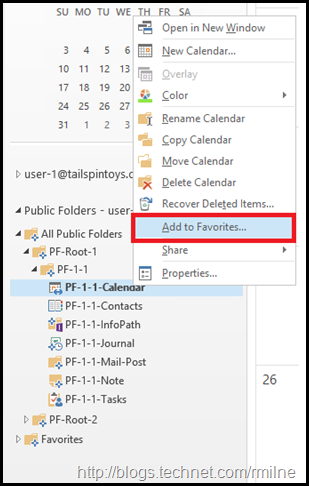 By default the favourite will be called the same name as the folder, though you can rename if you want to. The public folder favourite on the right is helpfully called zorg.
The options button allows some additional capabilities: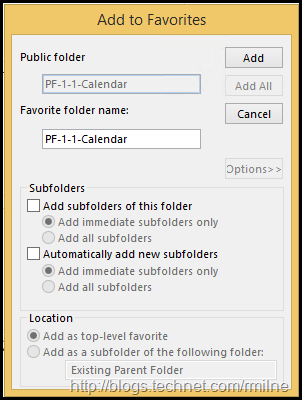 All of the above public folders that were created were added as a favourite in Outlook, as shown below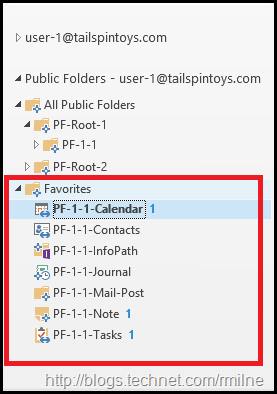 That means all of these folders will appear in OWA?
Viewing Calendar And Contact Public Folder Favourites In OWA
Putting it simply, no. That is not the case. Not all of those public folder types are supported in OWA. If you read the opening paragraph again, you will note that it specifically talked about contacts and calendar public folders.
Calendar public folder favourite: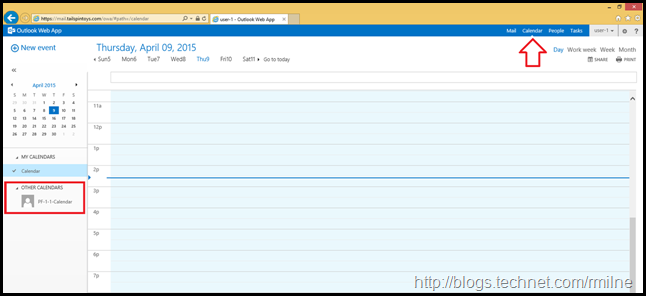 Contact public folder favourite:

And note that looking in the favourites pane in the initial OWA windows is not the place to be for this feature. This is the equivalent of:
<Indiana Jones>

They're digging in the wrong place!

</Indiana Jones> *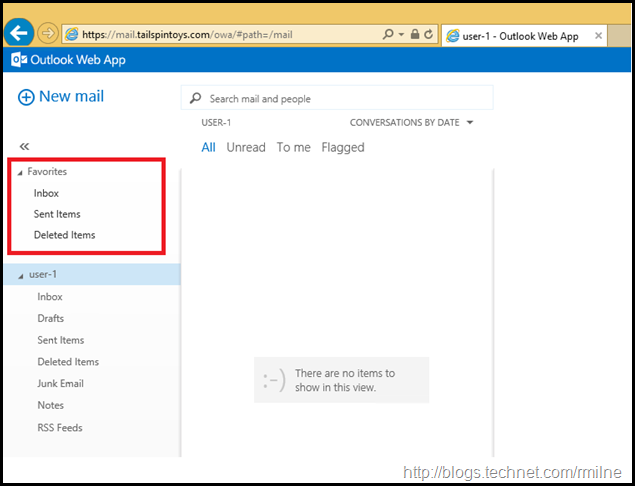 Summary
As a recap, to make the calendar and contact public folders appear in OWA 2013 you will need to:
1. Using Outlook, add the public folder contact/calendar folders to your favourite folders list
2. Visit each folder in Outlook once.
3. Allow Outlook to synchronize the favourite folder list back to Exchange.
4. Log into OWA
5. Go to the Calendar tab and look for the folder to now be in the calendar list on left
6. Go to the People tab and look for the folder to now be in the contact sources list on the left
Thanks Brian for the summary!
Note that Office 365 has slightly different behaviour as noted here.
Cheers,
Rhoderick
* – yes Dr. Jones did not deliver that line, but it was obtuse enough without mentioning the name Sallah….