Update:  Newer firmware has been released since this was originally posted.
Ran into an interesting issue last week with a HP DL 585 Hyper-V host which had intermittent network connectivity over one of its defined virtual networks.
In the system event log the following warning was logged: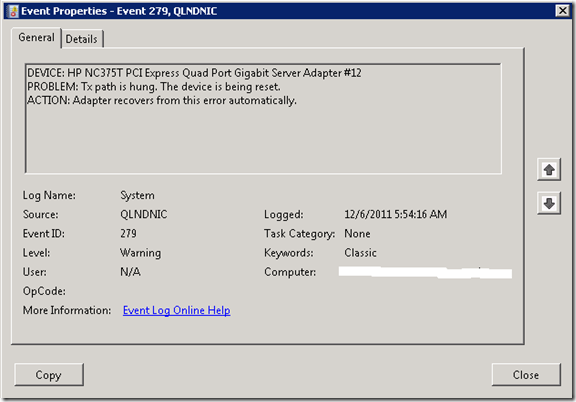 To resolve the issue, HP has released an updated NIC driver which is dated 11-11-2011.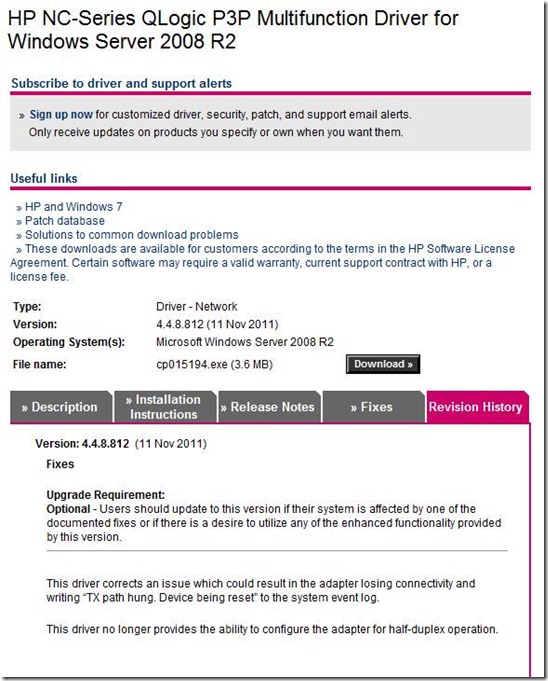 The below is pasted from above to facilitate easier searching:
DEVICE: HP NC375T PCI Express Quad Port Gigabit Server Adapter
PROBLEM: Tx path is hung. The device is being reset.
ACTION: Adapter recovers from this error automatically.
Version: 4.4.8.812 (11 Nov 2011)
Fixes

Upgrade Requirement:
Optional - Users should update to this version if their system is affected by one of the documented fixes or if there is a desire to utilize any of the enhanced functionality provided by this version.

---

This driver corrects an issue which could result in the adapter losing connectivity and writing "TX path hung. Device being reset" to the system event log.

This driver no longer provides the ability to configure the adapter for half-duplex operation
The driver update is downloadable from here.
Cheers,
Rhoderick