Previously the list of updates for Hyper-V was stored and maintained as part of the regular TechNet documentation.
Customers asked to have an RSS feed that they could subscribe to and for the list to be maintained in a more rapid fashion.
Thus the update list was moved from TechNet to a new location on the TechNet wiki.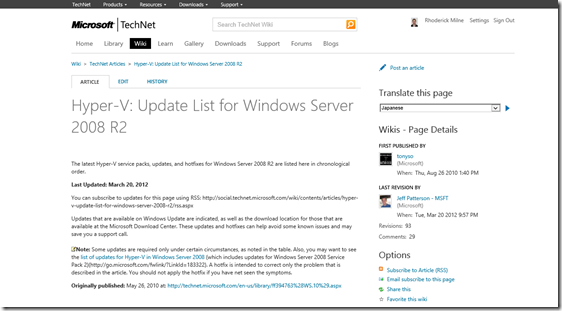 You may subscribe to the RSS feed for the Windows 2008 R2 update list here.
Should you want to see only the updates released after SP1 for Windows 2008 R2 then please see this page.
If you are using Windows 2008 Hyper-V, its corresponding pages can be found here.
Cheers,
Rhoderick