One issue that is often encountered on Exchange engagements is that of maintaining the update level of other applications in the environment.  This can relate to backup software, management software in addition to just the Exchange server's service pack and rollup version.
To assist with keeping the Forefront products at the latest patch level, there is a handy dandy guide on TechNet.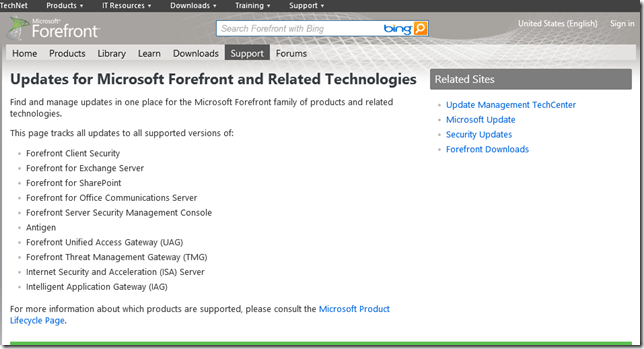 And the table at the bottom of the page has links to the relevant updates.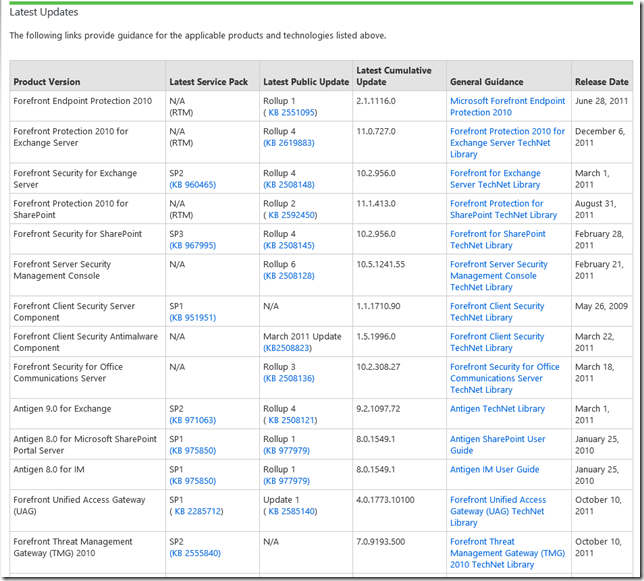 Cheers,
Rhoderick