If you are looking for a "How To" guide to assist with getting started with Office 365 then you will want to take a look at the latest Test Lab Guides that are now available to TechNet.  They were published last week and are hot off the virtual press!
The Test lab Guides are intended to be a series of documents that all leverage a common platform so you do not have to spend time creating a lab from scratch or understanding the underlying infrastructure.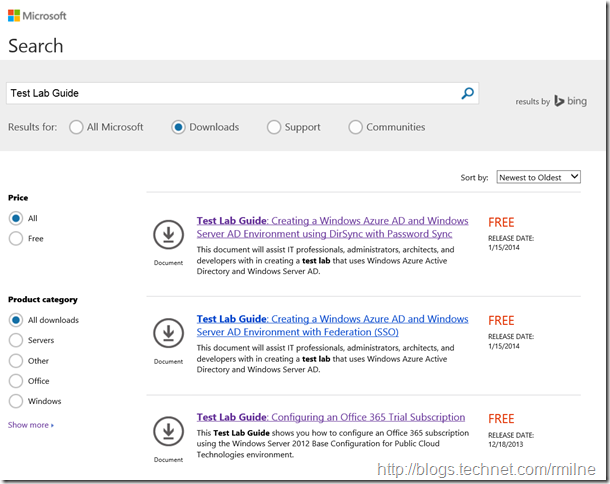 The recent of articles of note from an Office 365 perspective are:
If you want to see all of the test lab content that has been published, go take a look at their blog.
Cheers,
Rhoderick
PS – The astute of you out there may have noticed the spelling used in this post's title, which was for search engine reasons,  is not my normal spelling.