The Exchange 2016 preview is now available for download!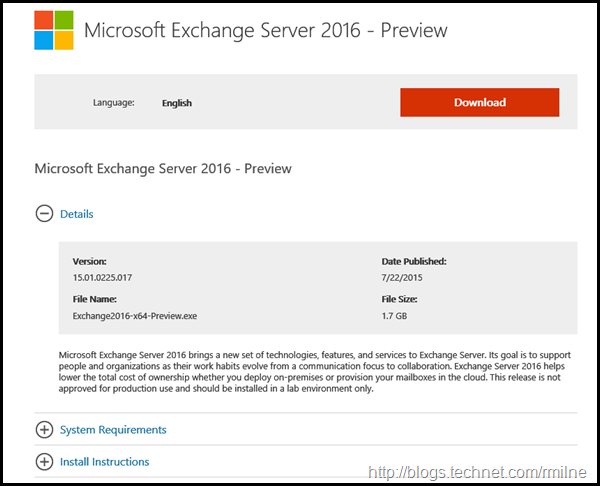 Note that the downloaded file is Exchange2016-x64-preview.exe and the build of Exchange is 15.0.1.0225.017.
At this time there are already some resources available to you – see below for details.
Exchange 2016 TechNet Documentation
TechNet has some pre-release documentation available. If you have feedback, we'd love to hear it! Email us at ExchangeHelpFeedback@microsoft.com

Exchange Server 2016 Architecture Blog Post
Ross discusses the Exchange 2016 architecture in detail – as always well worth reading! He starts off with the changes to Exchange server role deployment. Where do you see a CAS server in the diagram below…?
The Client Access server role has been replaced by Client Access services that run on the Mailbox server role. The Mailbox server role now performs all functionality that was previously included with the Client Access server role. For more information about the new Mailbox server role, see Mailbox servers.
Ignite 2015 – Meet Exchange 2016 Session
At Ignite 2015 the Meet Exchange 2016 session is well worth watching. You can view the video and PowerPoint slides below: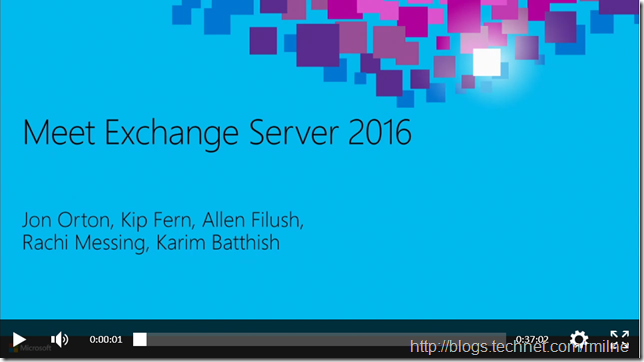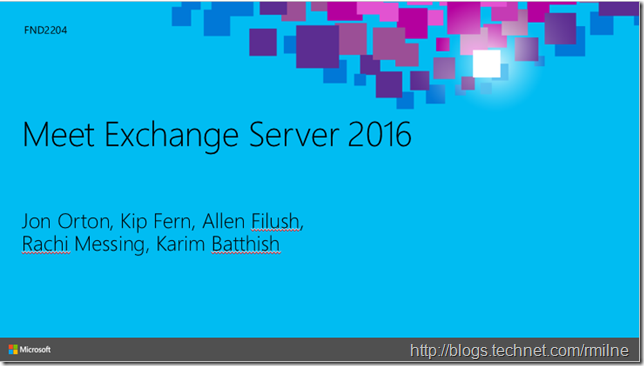 Important Note
The Exchange 2016 preview is not to be installed into a production environment unless you are currently participating in the Exchange 2016 TAP programme. If you are not working with the TAP, the Exchange 2016 preview is only for test lab use.
As noted on the Exchange team blog, the Preview supports co-existence with Exchange Server 2010 SP3 RU10 and 2013 CU9, for non-production testing.
Cheers,
Rhoderick