There are numerous outstanding scripts, tools and resources located in the TechNet Gallery.  In addition to MVPs and community members adding scripts, Microsoft also adds official contributions.  For example, this is where you are downloading the Exchange 2013 Server Role Requirements Calculator and Exchange 2010 Server Role Requirements Calculator.
Since adding PowerShell scripts to this blog is not the best way to distribute such items, they have been uploaded to the TechNet Gallery and linked from the relevant individual posts.
As a shortcut, the contributions that I've uploaded to the Microsoft TechNet Gallery can be accessed via the below link.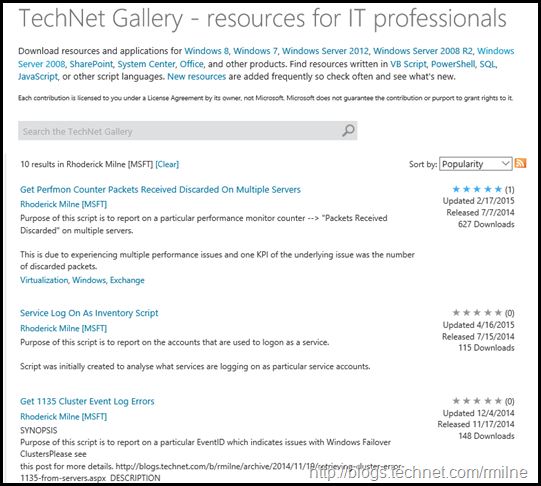 Cheers,
Rhoderick