Welcome to 2022 and a new release of Remote Desktop Connection Manager (RDCMan) version 2.90!
The Sysinternals blog lists the following changes to RDCMan which are well worth reviewing from a security standpoint.
Receives support for Restricted Admin (/restrictedAdmin from mstsc) and Remote Credential Guard (/remoteGuard from mstsc) and bug fixes.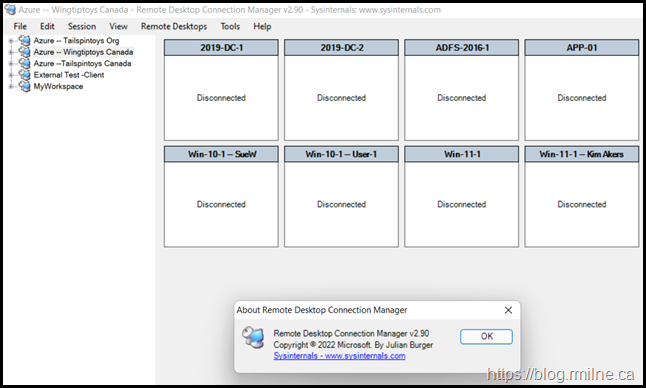 Below you can see the Security Settings tab with these option.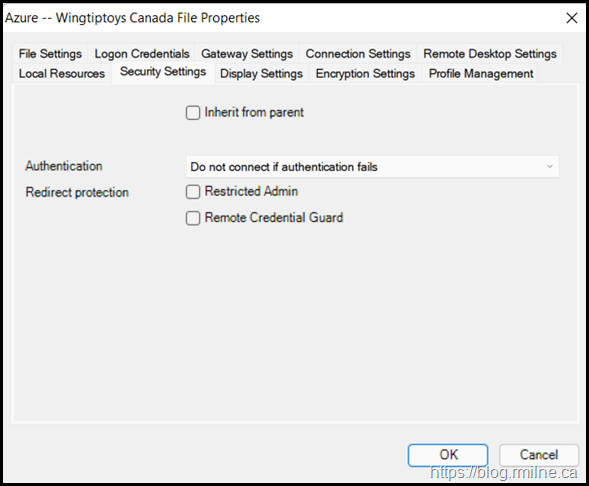 Download Links
Here are a few options for downloading the current RDCMan builds.
Main page with related documentation
Remote Desktop Connection Manager – Windows Sysinternals | Microsoft Docs
Sysinternals Live Site with direct download link
https://live.sysinternals.com/RDCMan.exe
Microsoft AKA Vanity link
Cheers,
Rhoderick