Since the System Centre Operations Manager (SCOM) Management Pack (MP) for Exchange 2010 has been re-released to the Microsoft download center, I thought that it would be worth bubbling this up.  The previous post can be found here on the blog.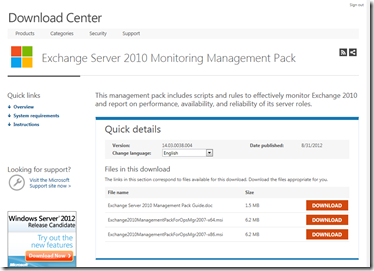 This is build 14.03.0038.004 of the MP, and is dated August 31st 2012.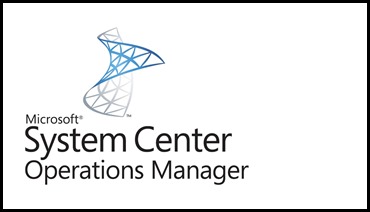 The Microsoft Exchange Server 2010 Management Pack includes a complete health model, extensive protocol synthetic transaction coverage, and a full complement of diagnostics-based alerts and service-oriented reporting, including mail flow statistics. Alerts are classified by impact and recovery action, and are now processed by a new component called the Correlation Engine. The Correlation Engine suppresses duplicate alerts whenever possible to help front-line monitoring technicians monitor Exchange more efficiently. Most diagnostic information used in the Exchange 2010 Management Pack, including events and performance counters, is specifically engineered for monitoring. Very little tuning is required to monitor your Exchange organization. The Exchange 2010 Management Pack will scale with your environment.
Cheers,
Rhoderick