This could be a handy dandy addition to your RSS feed so you can keep track of the updated articles relating to Exchange.
The RSS feed contains a list of the recent KBs for a given version of Exchange, this is the Exchange 2010 feed for example: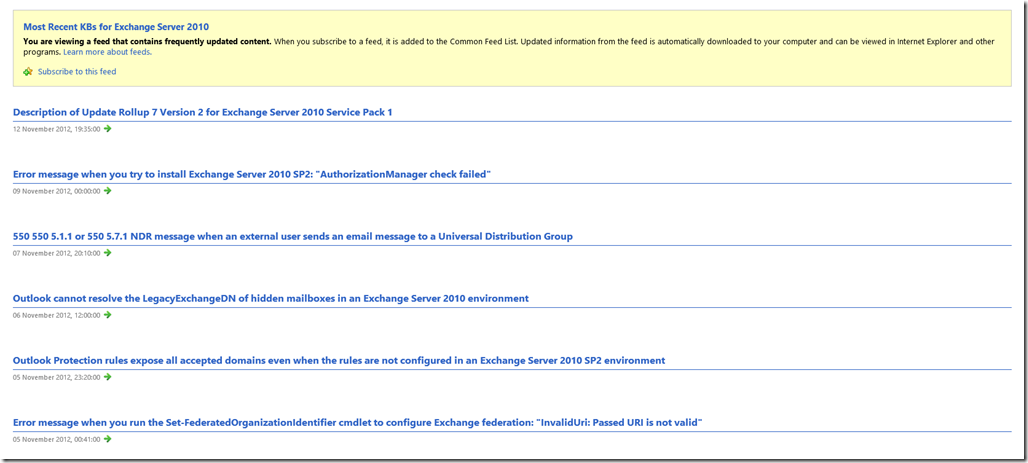 Exchange 2007 feed can be found here.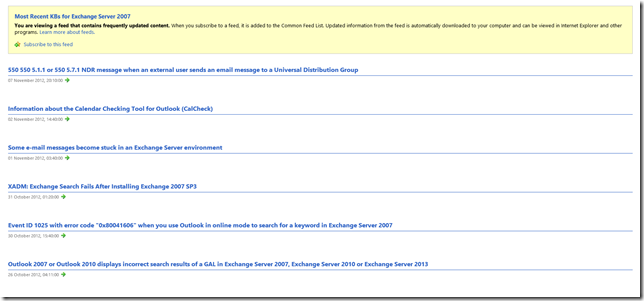 Exchange 2003 feed is here.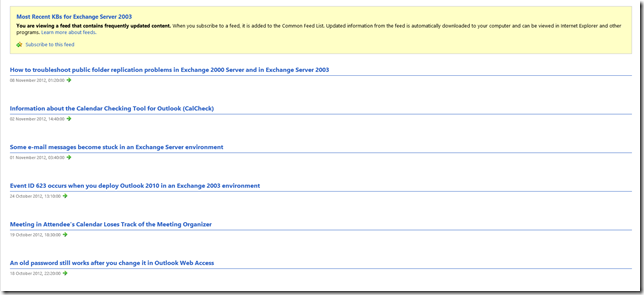 Cheers,
Rhoderick