MEC 2014 session recordings and slides are now available for everyone's enjoyment!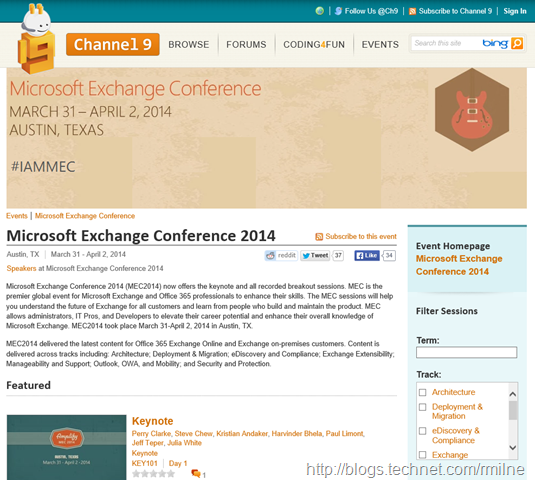 As always Ross Smith, Scott Schnoll and Brian Day deliver some great content that you must check out! If you are in the throes of deploying Exchange 2013 SP1 right now, then please do look at Brian Day's session. You will not regret it!
Take some time to go through these 74 awesome sessions.

My MEC 2014 write-up can be found here.
Cheers,
Rhoderick