MEC 2014 session recordings and slides are now available for everyone's enjoyment!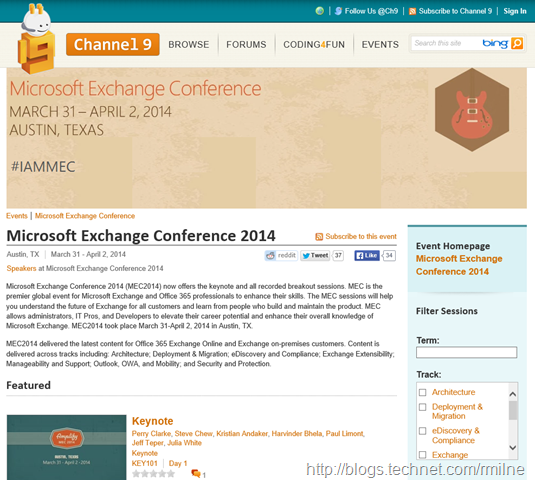 As always Ross Smith, Scott Schnoll and Brian Day deliver s…
MEC 2014 has now come and gone, and it's been both an exciting and tiring week!  There was always so much going on that it was a constant battle to de…
Wow, time has certainly flown and its now only two weeks until MEC 2014 happens down in sunny Austin, Texas!
My MEC Profile is here.  Currently lo…