Since the Forefront brand of products have been retired, yes I miss TMG, please be aware of the extended support date for Forefront Protection 2010 for Exchange.
This product is slated to exit extended support on the 31st of December 2015: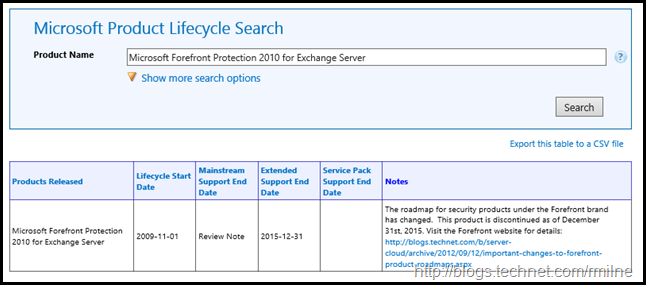 On a semi-related aspect, Exchange 2010 will transition into its extended support phase on the 13th of January 2015.  Please see this post for details.
Cheers,
Rhoderick