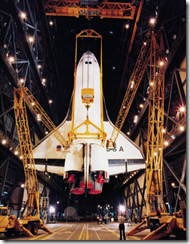 In a little under 6 months, multiple products will experience a support life cycle change.  As indicated by the space shuttle being readied, the countdown has started and the dates are set.  Make sure you are aware of what is happening on the 13th of January 2015.
2014 has already been a busy year for product transitions, with Exchange 2003, Office 2003 and Windows XP Pro all exiting out of extended support.
While not changing with the products below, please also make sure that the Windows Server 2003 and 2003 R2 end of extended support date is also on your calendars and project plans.  Please plan to move off Windows Server 2003 by the 14th of July 2015.  I also blogged about the upcoming change for Office 2010, where SP2 will be required after the 14th October 2014 since SP1 will no longer be supported.
There are multiple products that we need to be aware of that will experience support status changes in January 2015.  They include:
Mainstream support for Exchange 2010 will end on the 13th of January 2015, and Exchange 2010 will then enter its extended support phase.
Windows 7  will also experience a state change.  As with Exchange 2010, it will leave mainstream support on the 13th of January 2015 and enter extended support phase.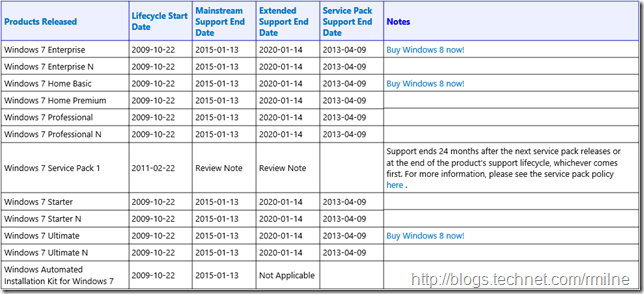 Windows Server 2008's mainstream support will also end on the 13th of January 2015.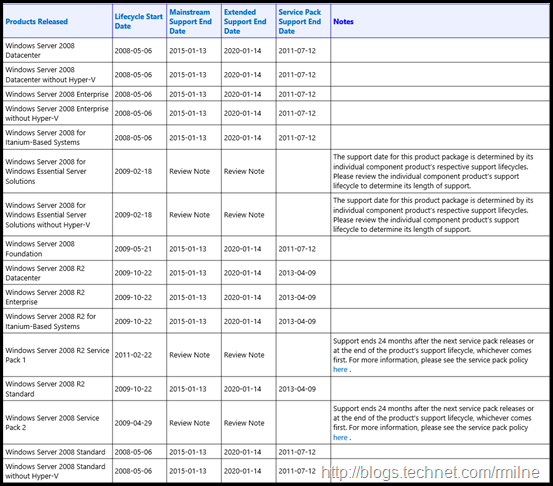 As will Windows Server 2008 R2

Forefront Unified Access Gateway (UAG) customers need to update to SP4 since UAG 2010 SP3 support will end on the 13th of January 2015.

Finally, not that I see this much in the wild since Hyper-V was launched, Virtual Server 2005 and Virtual Server 2005 R2 support will end on the 13th of January 2015.

The Lifecycle site's FAQ has more information and details on support options if you are not able to complete your migration prior to the end of support dates.
Make sure that you are able to migrate to a supported product prior to the support expiration date.  Security updates will not be provided for products that are not supported.
Cheers,
Rhoderick