This is in response to a engagement where the admins were puzzled that they could not create a public folder calendar in Exchange 2013. That is something that we should be able to do.
Why were they not able to do so?
To creating the public folder calendar, we need to use Outlook. This is the same as Exchange 2010, so no differences there.
What was stumping them was, when they went to Outlook there was no option to create the public folder calendar.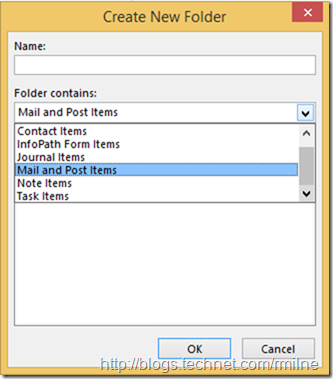 Is there really no option?
17 Shades Of Grey
The grey slider, is kind of hidden on the grey slider background in the grey window……
If we click to scroll up in the list of what the folder will contain, we are rewarded with: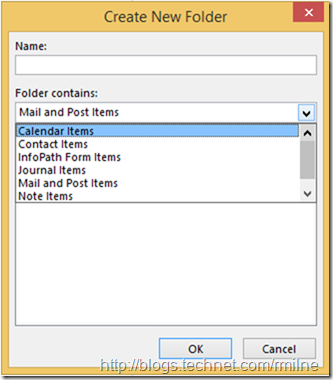 Luck favours the tenacious!
Cheers,
Rhoderick