Windows 10 ushers in a new age of application development, the Universal Application. This will allow developers to write applications that will function across multiple devices for example your Xbox, Windows Phone and PC.
Tony Eversole, a Senior PFE in the US, has written a PFE Blogs Universal Application. This app will allow you to read multiple blogs easily, and he intends to add more functionality over time.
Downloading The App
You can either search the Windows 10 Store for "PFE" and browse to the PFE Blogs app that way, or alternatively via the direct link.

User Experience
Once installed, the current version of the app looks like this: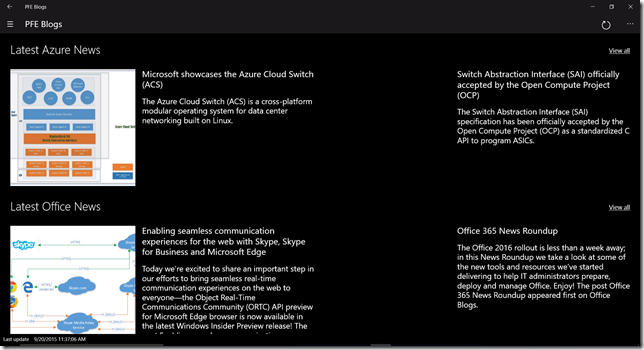 By clicking the "hamburger" menu in the top right corner, the flyout appears, and you can then jump to different blogs.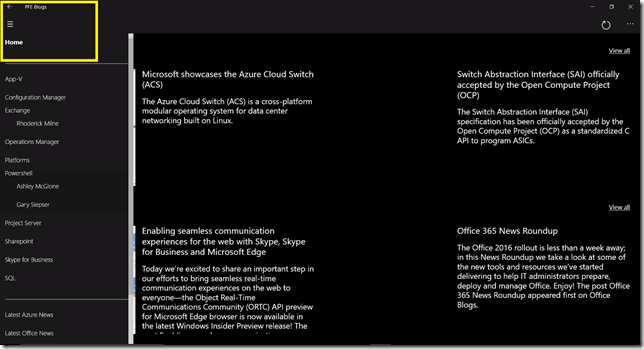 The version as of writing is 1.1.19.0

If you want to see a PFE blog added to this list, leave a comment and I'll pass it onto Tony!
Cheers,
Rhoderick