It's the first of October, and this new month brings us a new version of Exchange. Exchange 2016 is now available from the Microsoft download centre.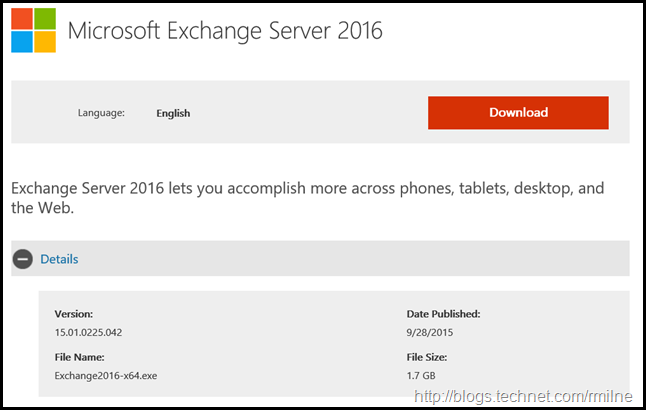 This is build 15.01.0225.042 of Exchange 2016, and Exchange2016-x64.exe is the downloaded file.
Product Guide
You can access the Product Guide to review the new capabilities of Exchange Server 2016.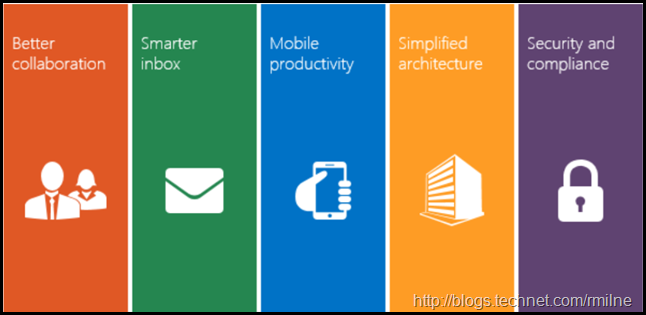 Documentation
The TechNet documentation is also available for reference and learning purposes.
Videos
There is also a two minute video to introduce Exchange 2016.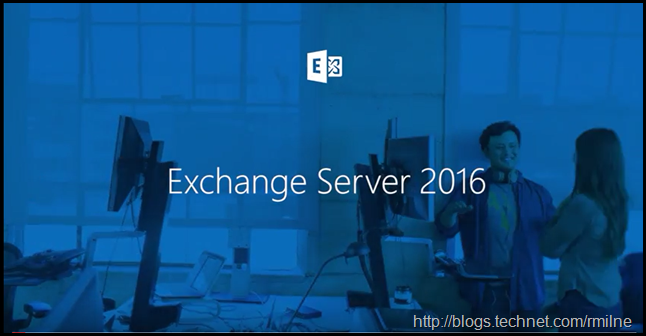 Release Notes
Please also take a minute to review the release notes for Exchange 2016. Some issues currently include:
Mailbox servers running different versions of Exchange can be added to the same database availability group. This is not currently supported, and the administrator must be diligent when adding servers to a DAG.
Can't connect to archive mailbox when using MAPI/HTTP, if one is configured, when the following are true:
MAPI over HTTP is enabled on the user's mailbox.

MAPI over HTTP is disabled at the organization level
Notifications Broker service stops after 30 seconds – this is expected behaviour for on-premises Exchange 2016.
Cheers,
Rhoderick