Update 25-4-2016 - The tool has been updated and should be functional.  The feedback pages referenced at the bottom are now closed.
Back in 2012 the Active Directory Replication Status Tool (ADREPLSTATUS) was released.  The below is from one of my old labs.  It was a useful tool to have in environments which had no connectivity to external networks.
To download the tool click the image below.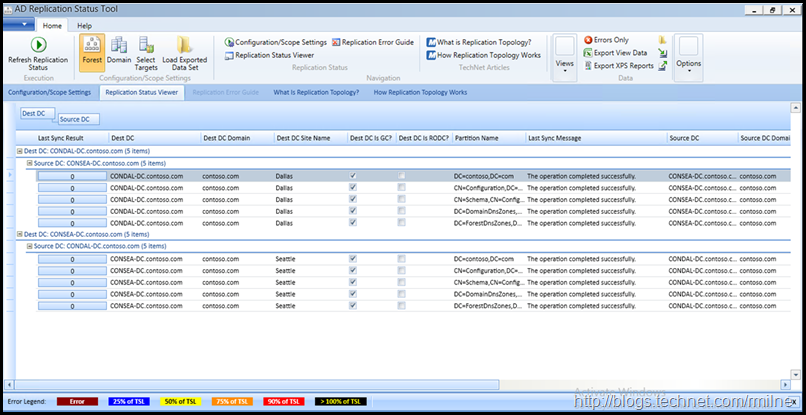 ADREPLSTATUS was supported via the TechNet Wiki.
Downloading and trying to install the tool nowadays will end in an error message stating that the tool has expired.  The team which now owns the  ADREPLSTATUS tool, have suggested that AD Replication Status solution pack inside Microsoft Operations Management Suite (OMS), Microsoft's all-in-one cloud IT management solution. For more information on OMS please visit https://aka.ms/oms/support/adreplstatus.
This is also displayed on the ADREPLSTATUS download page:

Updated 25-4-2016 – the new release date is shown below: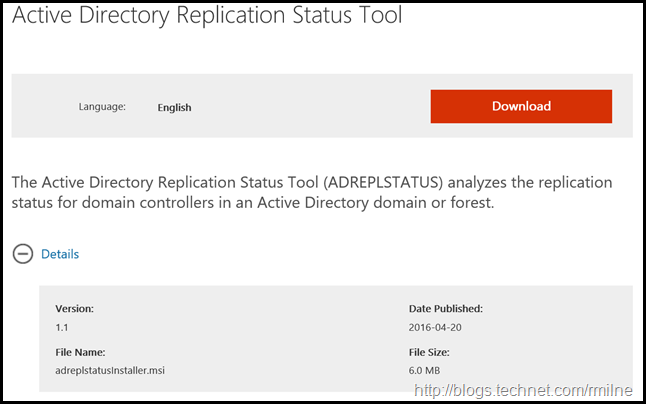 This download will remove and update the installed tool.  When launched you will see the below prompt to OMS:

Clicking OK will then allow the ADREPLSTATUS tool to launch: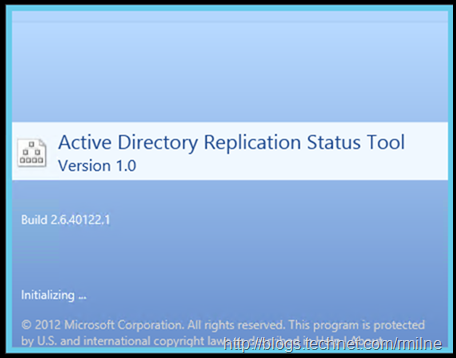 Feedback Page
There is a Bring Back the On-Prem AD Replication Status Tool feedback page on both uservoice and the Azure feedback page which are shown below: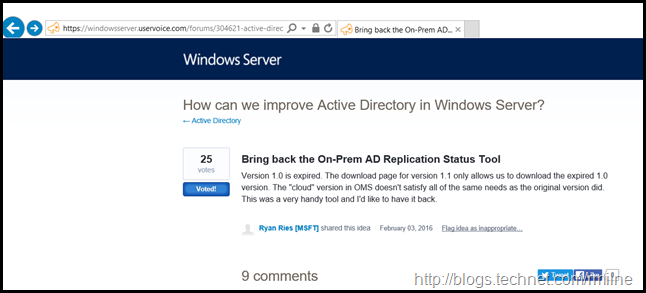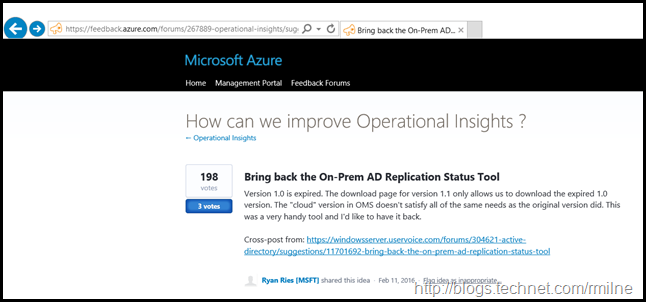 Please leave a comment and upvote the feedback pages if you are interested in this tool.  Since I personally have no direct control over the tool, and am posting this for awareness only, comments to this post will be disabled.  Please comment directly on the two feedback pages above as that is where the product teams will be monitoring.
Cheers,
Rhoderick