Earlier this year we said goodbye to our friend, Exchange 2007.  Now that it is October the 10th, Outlook 2007 is also exiting out of extended support.
Customers who use Office 365 will have noted that there is a change to the supported client connectivity methods.  Outlook Anywhere is being replaced with MAPI/HTTP.  Outlook 2007 does not support MAPI/HTTP, and as such will be unable to connect.  There are many other reasons to upgrade so while we may look back on Outlook 2007 with fond memories, it is time to move on.
Office 2007 brought us Outlook 2007 which was a welcome change from the 2003 version of the product.  Some features are still with us, others not so much, for example Autodiscover and the ribbon interface are still firmly entrenched.  Looking back at the feedback from the introduction of the ribbon is quite interesting 10 years down the line…
Outlook 2007 will transition out of support on the 10th October 2017, as noted in its entry in the Microsoft support lifecycle.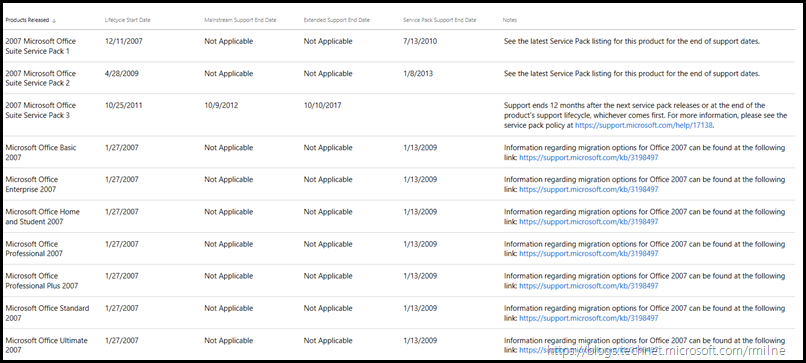 Please ensure your users have been migrated to a supported version of Outlook.
Cheers,
Rhoderick