Exchange 2010 has proven to be a solid and innovative product over the last decade.  From consolidating three different flavours of continuous replication, adding RPC Client Access and the Exchange Hybrid Configuration Wizard in Service Pack 2 we have a lot to be thankful for.  However it is time so say goodbye to this old friend.
I can only imagine the number of time people have been running setup.com /Mode:Uninstall or looking at the image below over the last 6 months.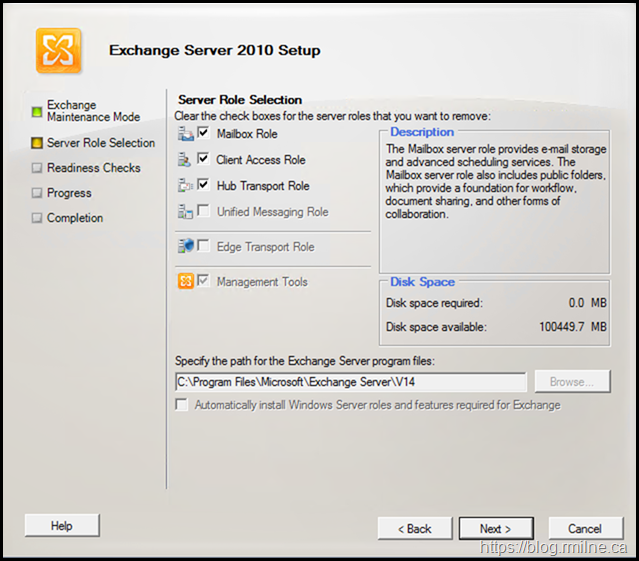 And yes, there was no need to include the /IAcceptExchangeServerLicenseTerms with the old setup.com routine…
The  original end of support for Exchange 2010 was meant to be the 13th of January 2020.  This was extended so that the Exchange 2010 end of support date was aligned with the Office 2010 end of support date on the 14th of October 2020.
We reviewed this previously, to provide additional warning and notification as many customers still run Exchange 2010 on-premises.  We also need to consider the OS Exchange 2010 is installed onto, as it was very common to see Exchange 2010 on a Windows Server 2008 R2 platform.  Both of these have reached the end of extended support.
The list of products which transitioned out of extended support in January 2020 included:
Please note that Windows Vista, Office 2007 and Exchange 2007 previously exited out of extended support in 2017.
Exchange 2010 SP3 Support Lifecycle
The relevant dates and details are available from the product support lifecycle site.

Cheers,
Rhoderick