Imagine that you have spent weeks planning for your upgrade to Exchange 2019.  There are no unsupported down-level versions of Exchange, only Exchange 2016 is present.  Those pesky public folders were also taken out behind the farmer's shed never to return.  That only taken 15 or so years, but hey life is a journey...
Imagine your surprise when you go to perform step #1 which is extending the AD DS schema with the Exchange 2019 media.   It errors out immediately on the pre-flight checks and states that your AD DS Forest Functional Level (FFL)
Setup.exe /IAcceptExchangeServerlicenseTerms /PrepareSchema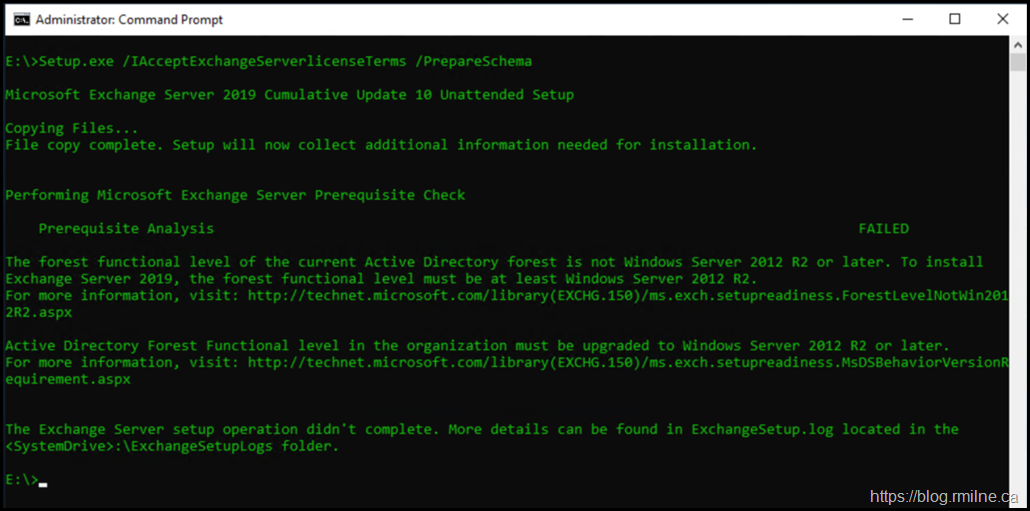 You then tell yourself -- That's not right, we verified all of that pesky triangle stuff.  Remember that AD is just a triangle.
Let's check again what we have in AD DS: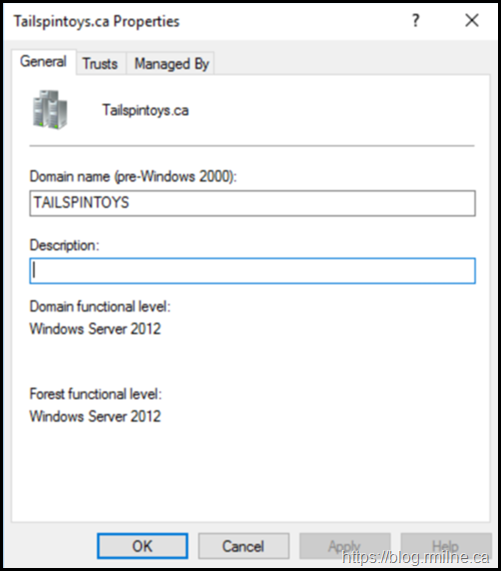 So that should be good, right?  This matches what is in the Exchange 2019 system requirements.  The requirements are shown below as of September 2021.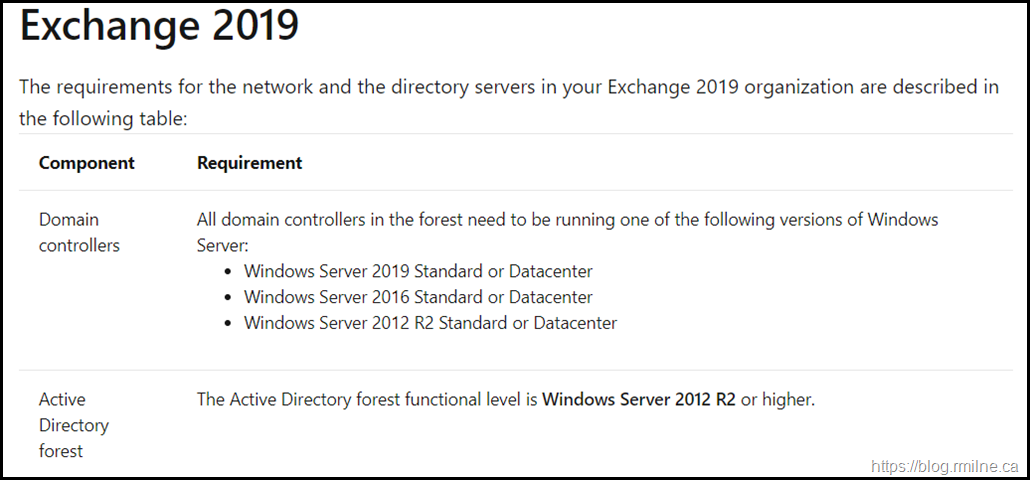 Something went wrong, and it revolves around two little letters.  Did you spot them?
Details Matter
Note in the error message, it states that setup did not find the expected FFL.  Exchange 2019 setup requires Windows Server 2012 R2  FFL.
Note the R2…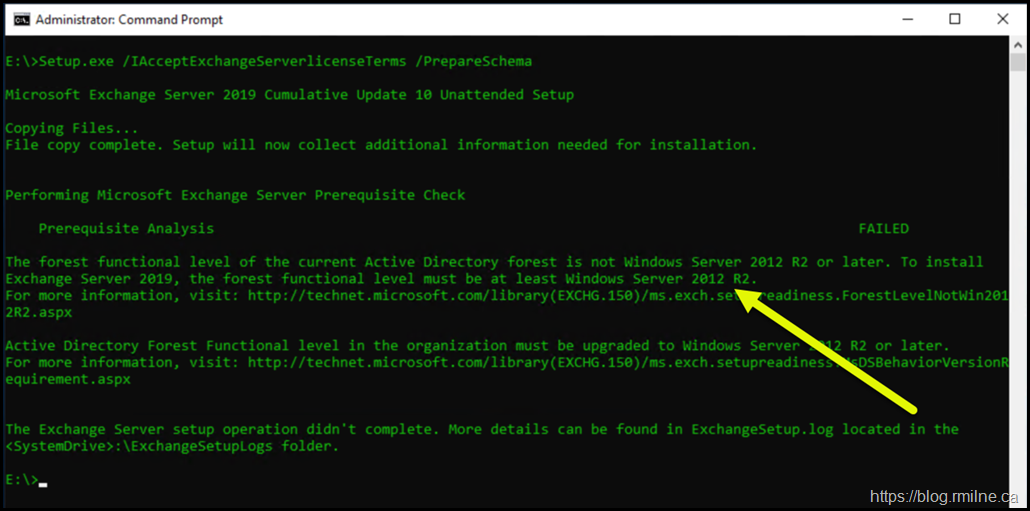 The starting FFL was not at this level.  It was only Windows Server 2012 FFL.
Since this is a lab which was used to grab the screenshots we can just increment the FFL.  In production you will need to validate that all of your other applications support this change and that it does not introduce any issues.
We increase the FFL to the minimum required for Exchange 2019 which is Windows Server 2012 R2 at this time.  The change is shown below.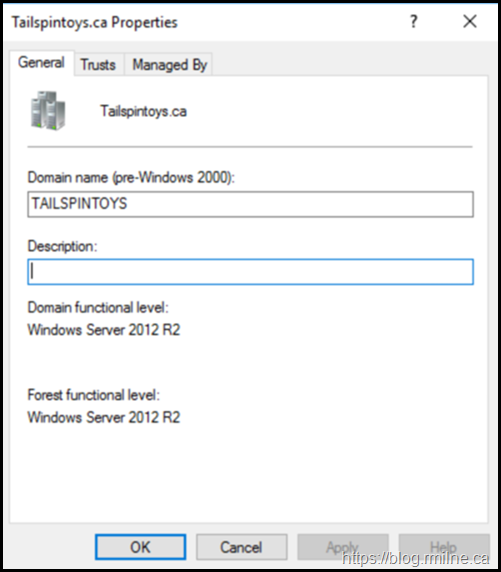 Now that we have FFL at a supported level, setup can proceed.

Cheers,
Rhoderick