This post will attempt to resolve some download frustration if your are looking for an older version of the .NET Framework.  This is an issue with Exchange 2010 as the initial .NET framework for that platform has not been updated, whereas  .NET Framework support in Exchange 2013 and 2016 now leverage newer versions of .NET framework, at the time of writing 4.6.2 and 4.7.1 are supported for Exchange 2013 and 2016 with the current CUs.  Though this will evolve over time...
As always check the supported version information in the Exchange Support Matrix Article before updating .NET on an Exchange server.
A separate instance where an older .NET Framework may be needed is for the Azure AD Module.  Currently Azure AD version 2 is being worked on though many customers still leverage the 1.* version of the module.  Depending on the environment you may run into the issue which is described here Azure AD Module – This assembly is built by a runtime newer than the currently loaded runtime and cannot be loaded.
Below are the recent locations used to download the various versions of .NET.  Note that if the download is retired from the Download Centre please do not ask me for a copy.  I am blocked from distributing software and you will need to create a support case to explore the options available at that time.
.NET Framework Versions and Dependencies lists the details for .NET versions.
Personally I never browse the Internet or do any downloads on servers.  This is why my preference is to use the offline/standalone installer when possible.
.NET Framework 4.0 Standalone Installer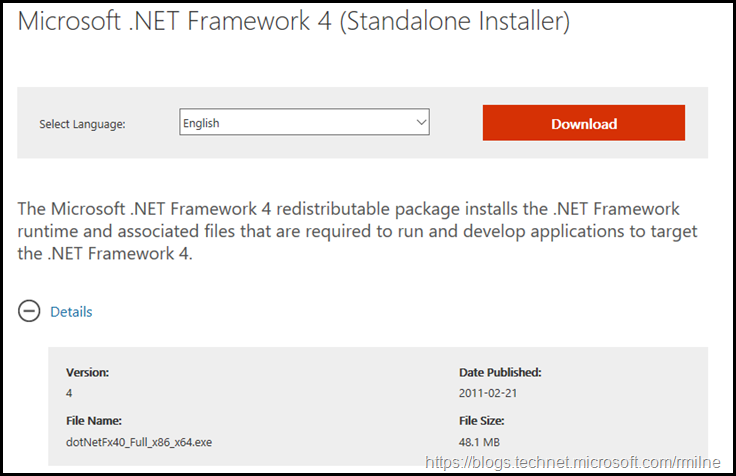 .NET Framework 4.5 Standalone Installer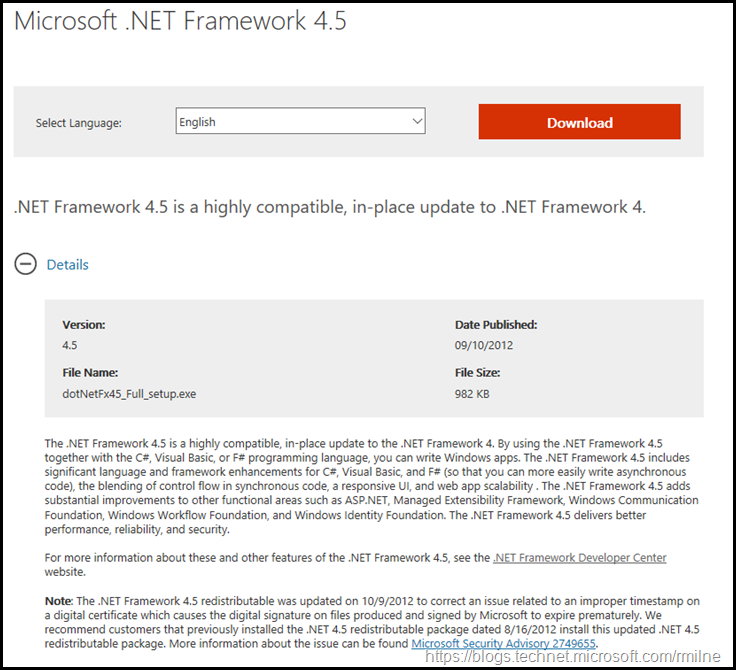 .NET Framework 4.5.1 Standalone Installer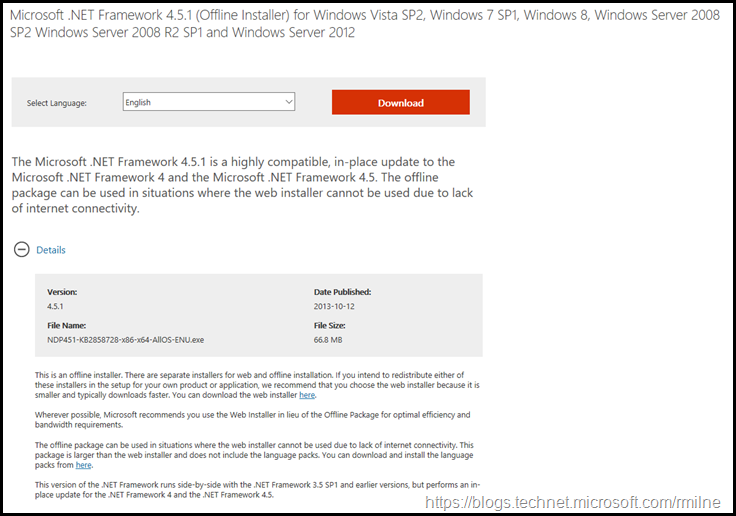 .NET Framework 4.5.2 Standalone Installer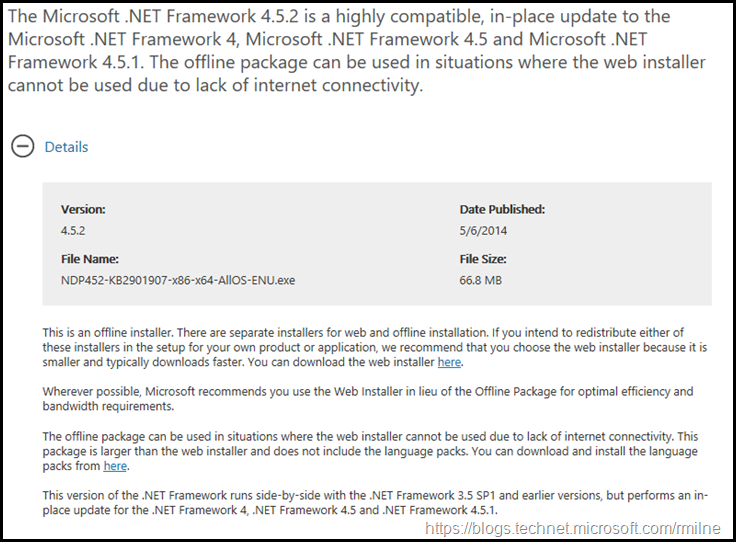 Cheers,
Rhoderick