We are now almost at the end of the Exchange 2010 support life cycle.  While it has certainly been a blast, it is now time to move on to bigger and better things with the new versions of Exchange and Exchange Online.
This post is a quick recap of the expected process to run the uninstall commands using graphical setup and also command line.  Note that there is a separate post for all of the required work in order to get to this point.
The pre-work elements are critical, and this in essence is the easy part.
Graphical Exchange 2010 Uninstall
We can initiate the removal from Add/Remove programs.  Exchange setup will detect that it is installed and enters maintenance mode.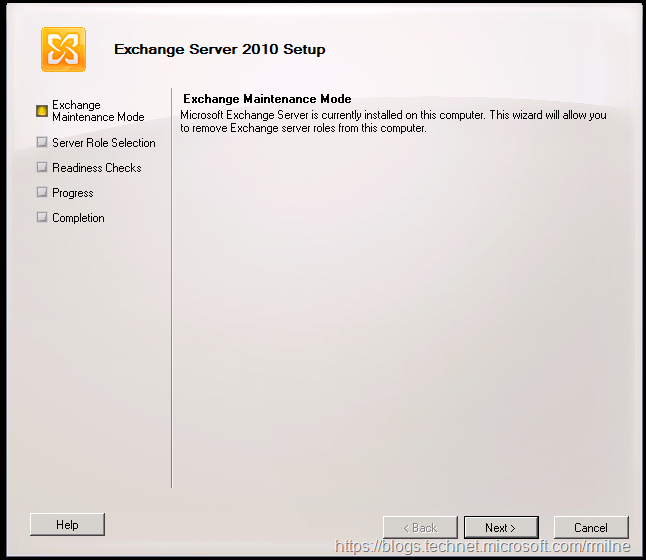 The roles need to be removed, and this is done by clearing the check boxes next to the role.  In the example below, this is a typical multi-role server where CAS, Hub Transport and Mailbox roles were all installed onto the same server.  This was the recommended approach, yet many still insisted on doing an Exchange 2007 style deployment where CAS & Hub Transport were on separate machines.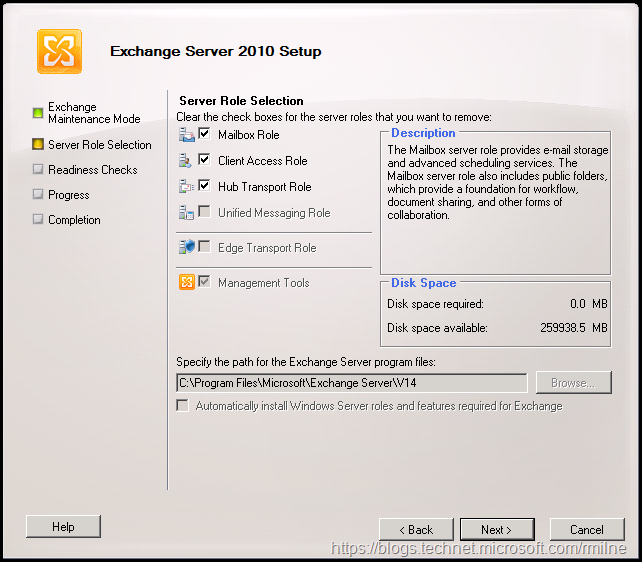 The check boxes for each role were cleared.  When we click next that will initiate the removal of the Exchange 2010.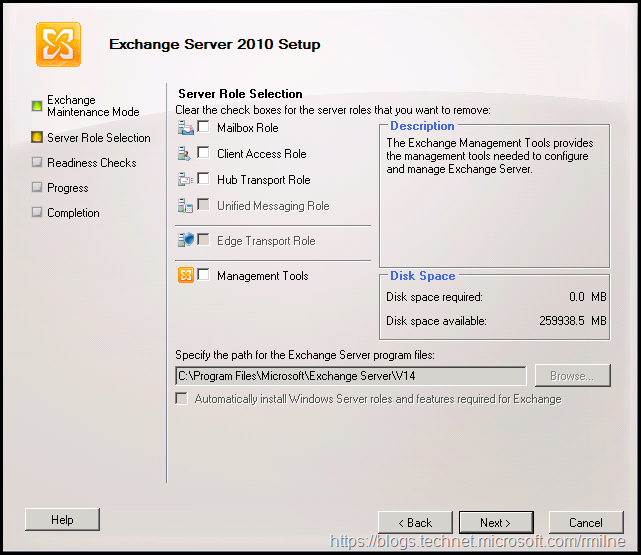 As with the setup and installation process, there are pre-flight checks and additional verifications which are performed to make sure that the removal can proceeded.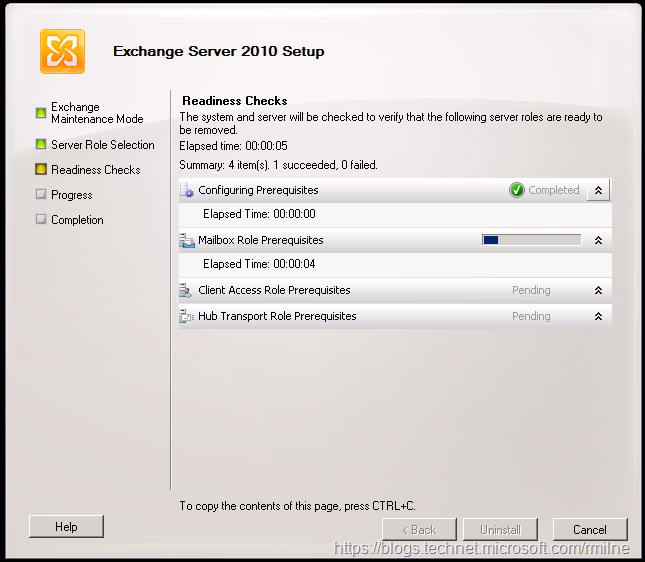 In this case we did not do all of the required work (deliberately so there would be an error) and there are issues that must be addressed before we can proceed.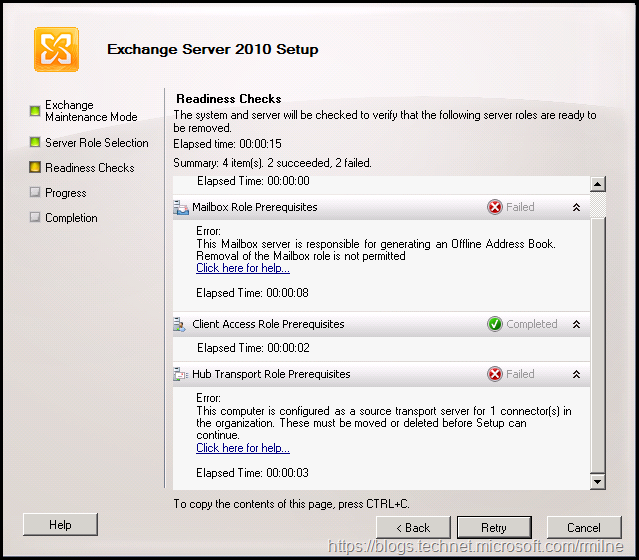 Once those issues have been corrected, then we can resume.
The below shows that all the checks passed without issue, and we are ready to uninstall.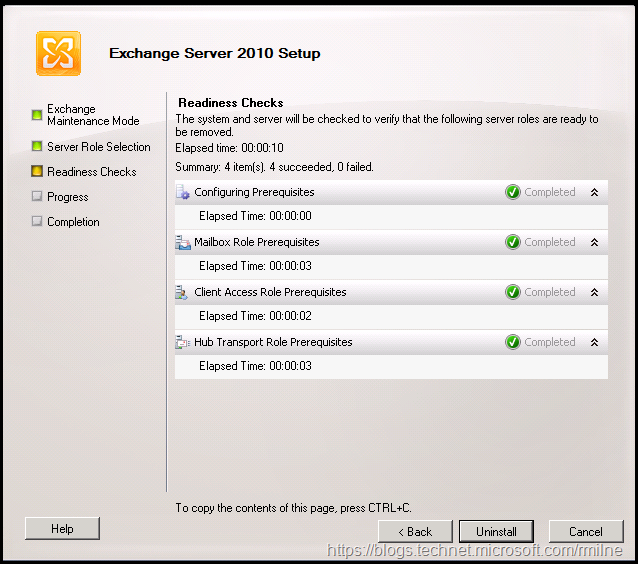 Command Line Uninstall
Remember that Exchange 2010 uses setup.com for command line activities.  You can review the full syntax here:
Use unattended mode in Exchange Setup
As with all setup activities, run this from an elevated cmd prompt.  The command used was:
 setup.com /Mode:Uninstall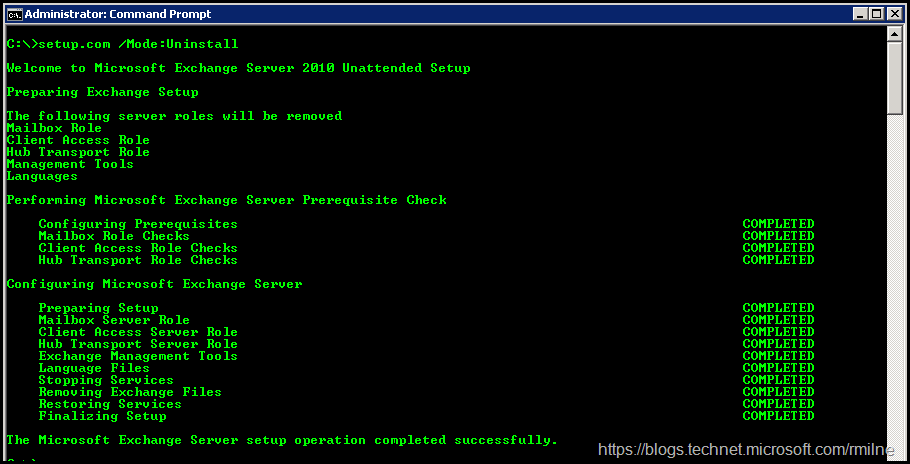 Cheers,
Rhoderick