Previously we looked at the Office 2010 client and how it used Autodiscover to detect Exchange Online (EXO) mailbox settings.  Outlook 2010 is no longer supported, so it is worth updating these notes for a current build of Outlook.
As with the previous post, this is intended as a point in time reference as I personally find it handy as an ongoing reference.  In the updated example below a fully patched Microsoft 365 Apps For Enterprise Outlook client was used.  This was captured early January 2022.
Outlook 2010 Autodiscover to Exchange Online Recap
Below we see the old skool Outlook 2010 client doing its famed ping pong dance as it bounces from on-premises to EXO.  It has a mulligan, and then resets with the target address which was added to the migrated mailbox.  See the previous post for all of these details.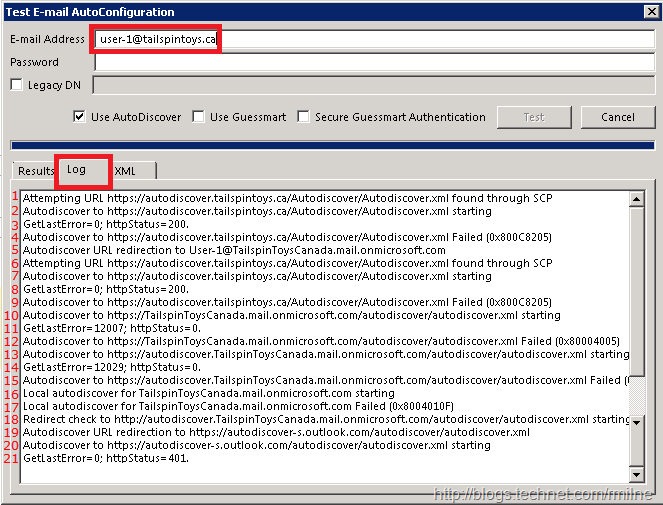 Ultimately it does get there, but with many, many, many hops.
Outlook (Microsoft 365 Version 2121) Autodiscover to Exchange Online
This is Microsoft 365 Apps for Enterprise Version 2112 Build 16.0.14729.20165 installed onto Windows 10 20H2.
Newer builds of Outlook have different logic for Autodiscover, which are certainly intended to help with some of the most common issues in Exchange hybrid deployments.  The most impactful being the direct EXO Autodiscover check.  The client goes direct to EXO and uses Autodiscover V2 to say "Hey!  Is this mailbox here?".  Autodiscover V2 is a different implementation as it does not require authentication to answer that particular question.  By directly connecting to EXO, this helps mitigate the very common issue of on-premises Autodiscover incorrectly  published to the Internet.  This direct EXO check is also very high in the order of operations and thankfully comes way before the check to the root domain (https://domain.com/Autodiscover) which has caused much pain over the years.  Finally it is not in pole position.
If only a unique namespace had been invented for Autodiscover back with Exchange 2007, there would have been no need to pile onto the root domain.  I'll stop there…
As a result of the direct check to EXO, note how much simpler the lookup is now.  We go straight to Office 365, since the mailbox is located there, we then authenticate to complete the process and get the Autodiscover payload.  Job done.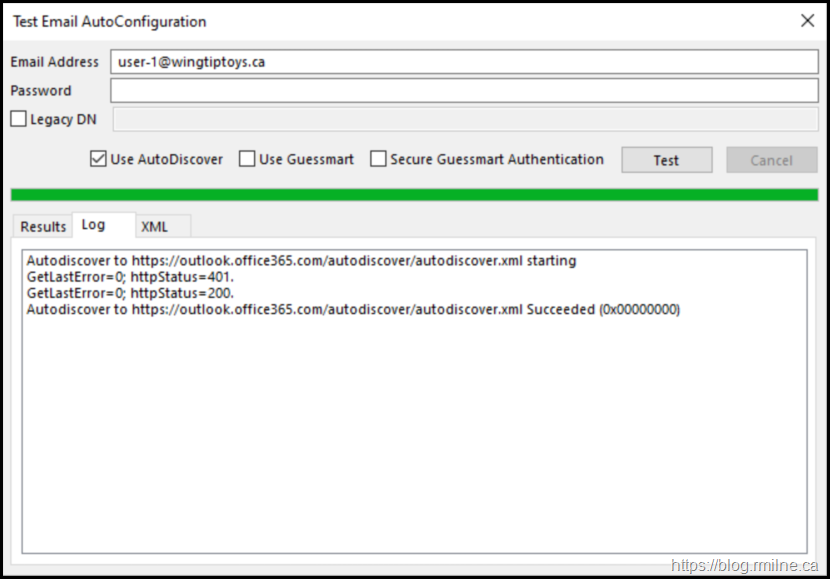 401 is HTTP access denied, which is expected as we need to force the client to authenticate so we can build the full Autodiscover payload.
200 is HTTP success.
Finally the overall process ends with an error code of 0x00000000 – which means it was successful.
Cheers,
Rhoderick